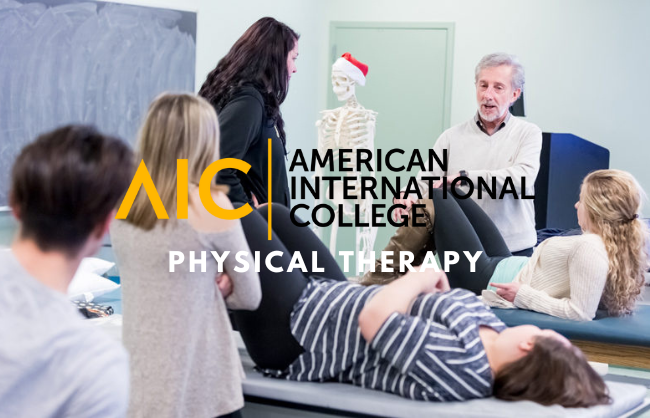 AIC PHYSICAL THERAPY SHADOW DAYS
Are you someone who has a passion for helping others? Physical Therapy may be the career for you!



Whether it's diagnosing and creating rehabilitation plans for patients after surgery, educating patients and their families about what to expect during recovery from injuries, or helping children and adults alike earn a better quality of life via exercises, Physical Therapists (PT's) make a difference in people's lives.

At AIC, we know the best way to determine if a path is right for you is to try it for yourself. That's why we are hosting Physical Therapy Shadow Days every Tuesday from 11:30am - 2:00pm! This gives students the opportunity to:
11:30am: Arrive for a campus tour and short information session with an Admissions Counselor.

Explore our state-of-the-art PT facilities

Have a chance to ask questions about the admissions process

12:30pm: Join our PT faculty for lunch inside our beautiful Dining Commons
1:00pm: Experience what it's like to be a student by attending an PT class
2:00pm: Conclude your day with an Admissions representative